The International Conference on Business and Finance 2020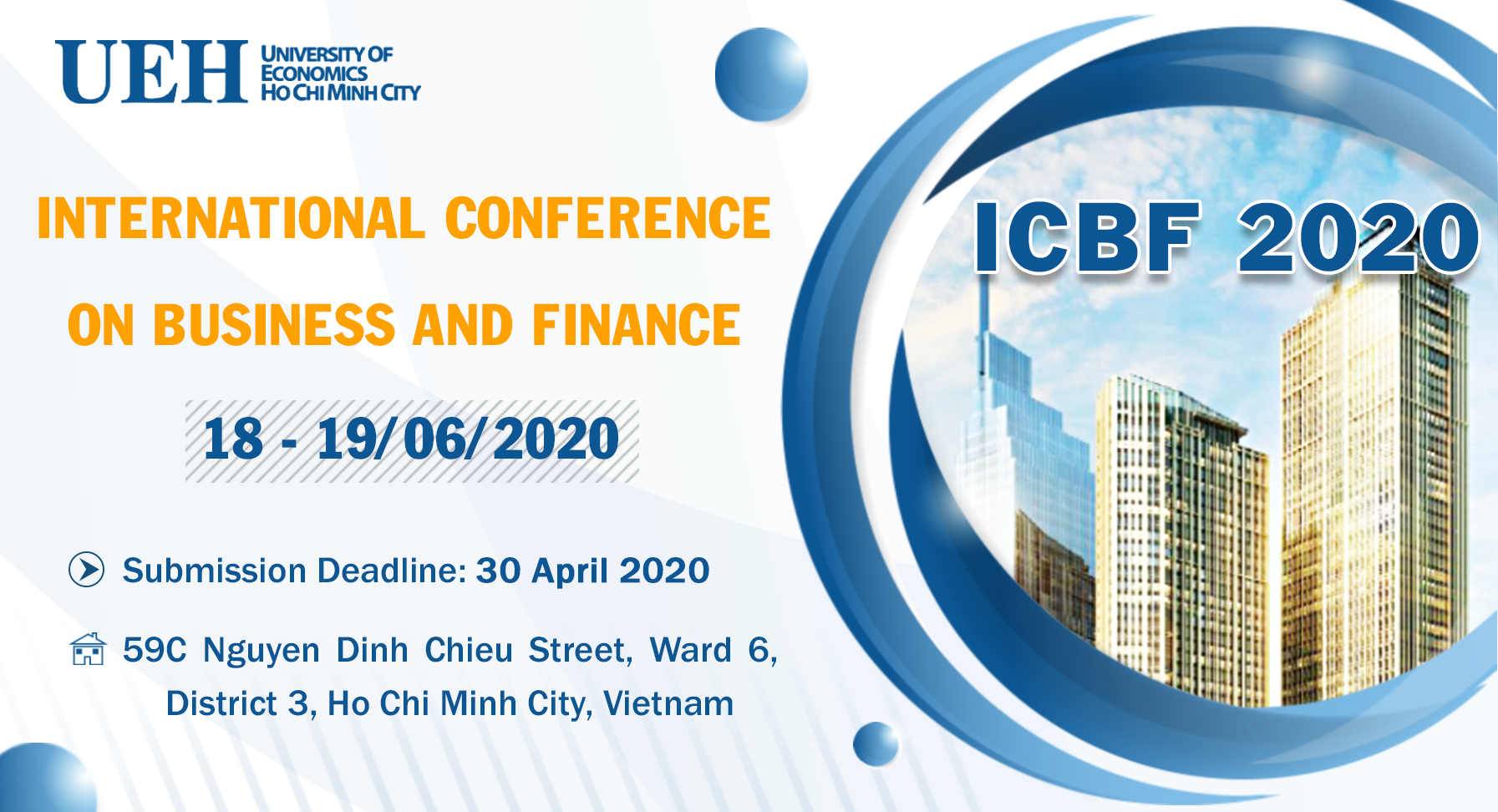 Following the success of ICBF 2019, The Institute of Business Research (IBR) - UEH is delighted to inform that the ICBF 2020 will be held on 18-19 June 2020. The scientific and organizing committee would like to invite paper submissions from all areas of business, management, law and finance.

Submitted Papers could be selected for the Special Issue of the following journals: Journal of Economic Development (JED), a Scopus Indexed journal, published by the Economic Research Institute of Chung-Ang University (Korea), Emerging Markets Finance and Trade (EMFT) journal (Taylor and Francis), Journal of Behavioral and Experimental Finance (Elsevier), Asian Journal of Law and Economics (De Gruyter Publisher), Book Series: Vietnam and the Global Economy, World Scientific Publisher, Singapore.